---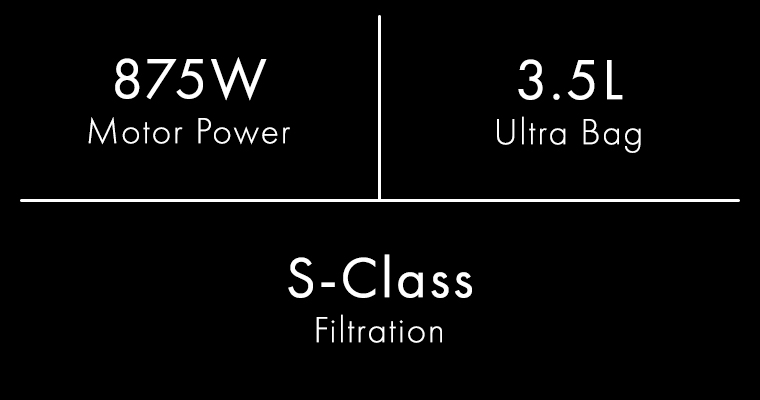 ---
SEBO KOMBI hard floor head
A SEBO-designed and made floor tool that is designed to clean hard floors and all types of carpet. The articulated flexible joint allows it to manoeuvre easily and the low profile lets it get under low furniture with ease.
Stair & Upholstery Trubo brush
A handheld mini turbo brush with an air driven rotating brush for small areas. Ideal for stairs, upholstery and pet hair. Lifts carpet pile and gives superior fibre and hair pick up. Suitable for all SEBO models.
---
---
Twin Motor Design
The Felix range uses a separate 700W suction motor and 175W brush motor. This allows the powerhead to have a very low profile for reaching under furniture.
---
Brush On/Off
The brush roller on the powerhead can be switched off for delicate floors using the foot operated brush on/off button.
---
Swivel Neck
For congested areas and getting around furniture, the Felix features a rotating swivel neck which gives the ultimate manoeuvrability.
---
Unique Exhaust Filter
The Felix exhaust filter wraps around the body of the machine. This gives it a huge surface area for efficient filtration and it also diffuses the exhaust air, so that it doesn't disturb its environment. The textile outer layer lets you customise the appearance of the vacuum and also protects the body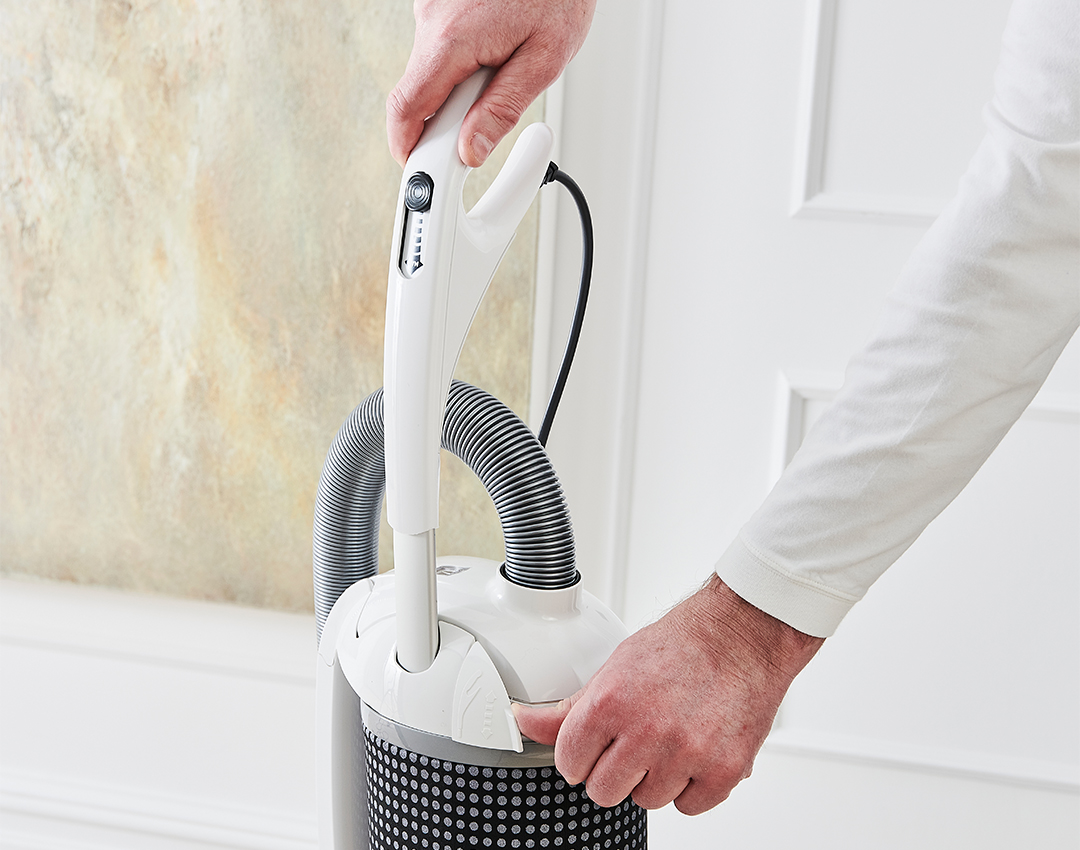 Adjustable Handle Height
A great feature of the Felix, is that you can change the handle height. The 3 handle height positions available mean that you can choose a height that is comfortable for using the machine and when it comes to putting it away, you can lower the handle to its lowest position.
---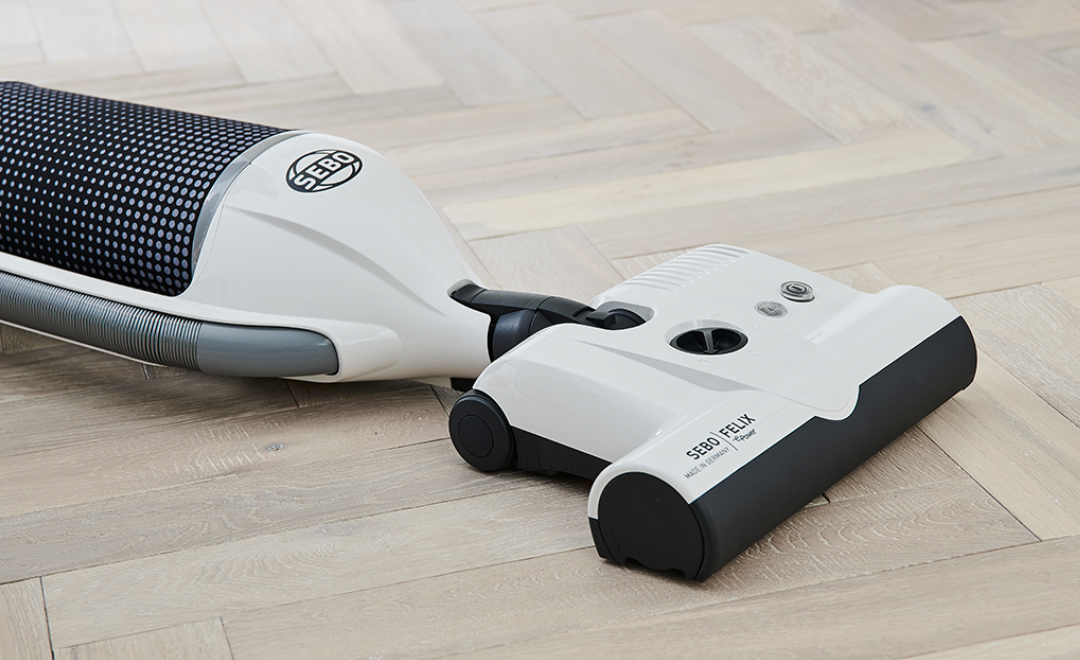 ET-1 Electric Power Head
The electric carpet brush is ideal for thorough and gentle cleaning of carpets. It also picks up stubborn pet hair and lint. The SEBO ET can be easily adjusted to different carpet piles thanks to the 4-way manual height adjustment. If the brush is blocked, the device switches off automatically. The round brush can be easily removed for cleaning, cleaned or replaced at the push of a button. For sensitive floor coverings, the brush motor can simply be switched off with the foot switch.
---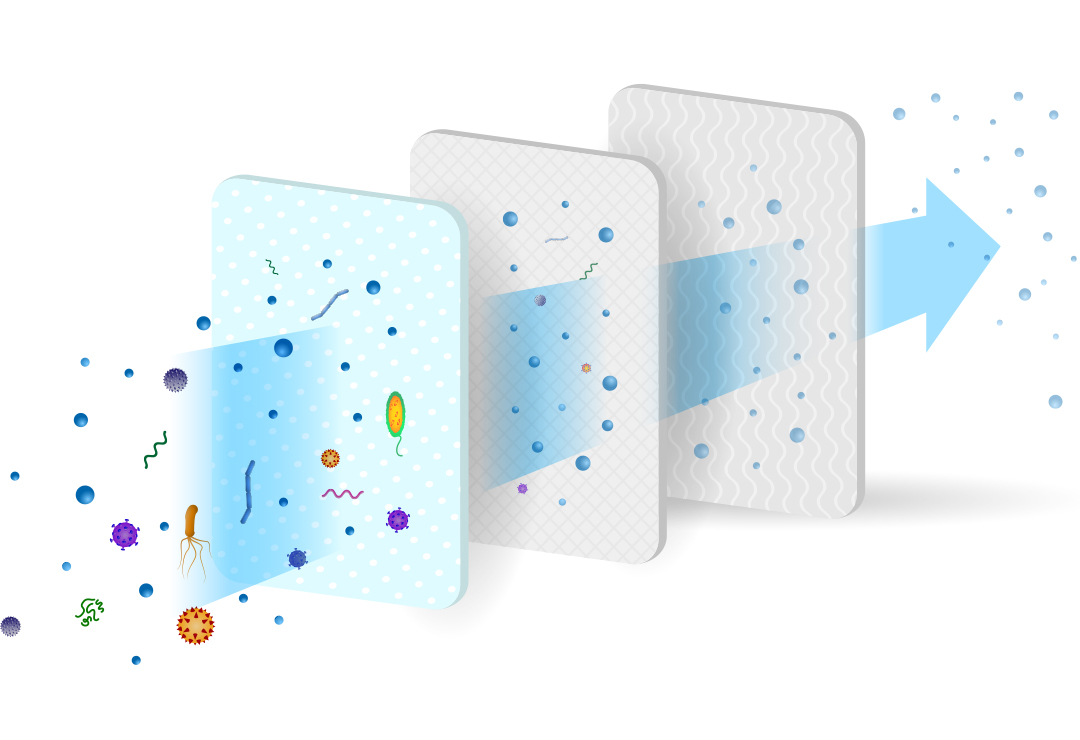 S-Class Filtration
SEBO filters give highly effective filtration and excellent airflow, by harnessing the power of electrostatic attraction. They let the air pass through easily, but literally pull the particles out of the airstream and hold onto them with their static charge. We regard this as the ultimate filtration technology.
To meet the S-CLASS standard the filtration system has to remove a minimum of 99.97% of particles of 0.3 microns. The SEBO S-CLASS system will remove 100% of particles of 1 micron and above.
Compatible bags, filters and accessories to be purchased seperately
---