Bella Hope Diffuser - Zanzibar
Bergamot and lemon top notes refresh a decadent heart of rose, jasmine and ylang-ylang with a hint of nutmeg, which rests on a base of rich woods, vanilla, saffron, leather, patchouli, musk and tonka bean.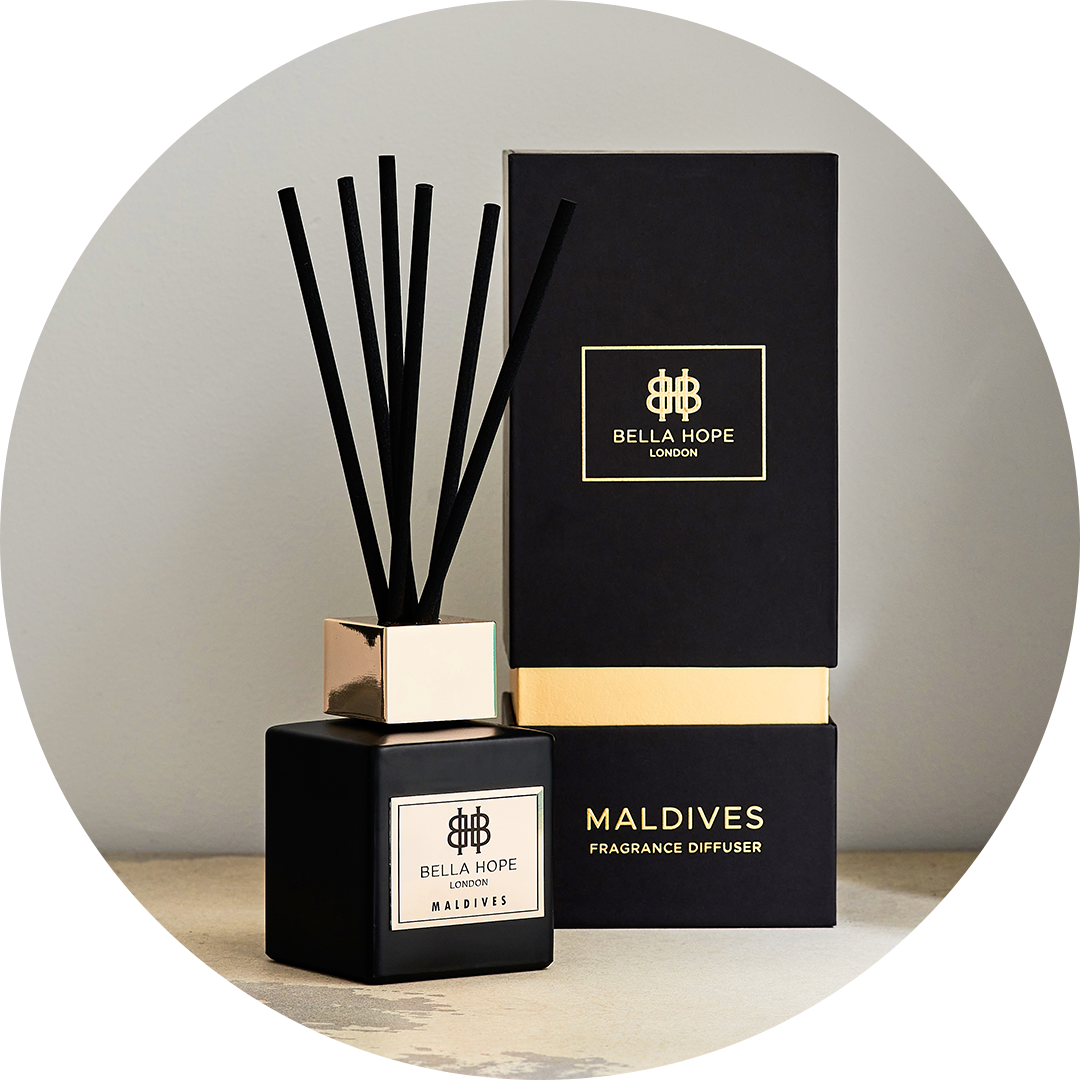 Designed to enhance your space sensually and visually. Our contemporary black diffusers with a solid metal lid shouts modern day luxury.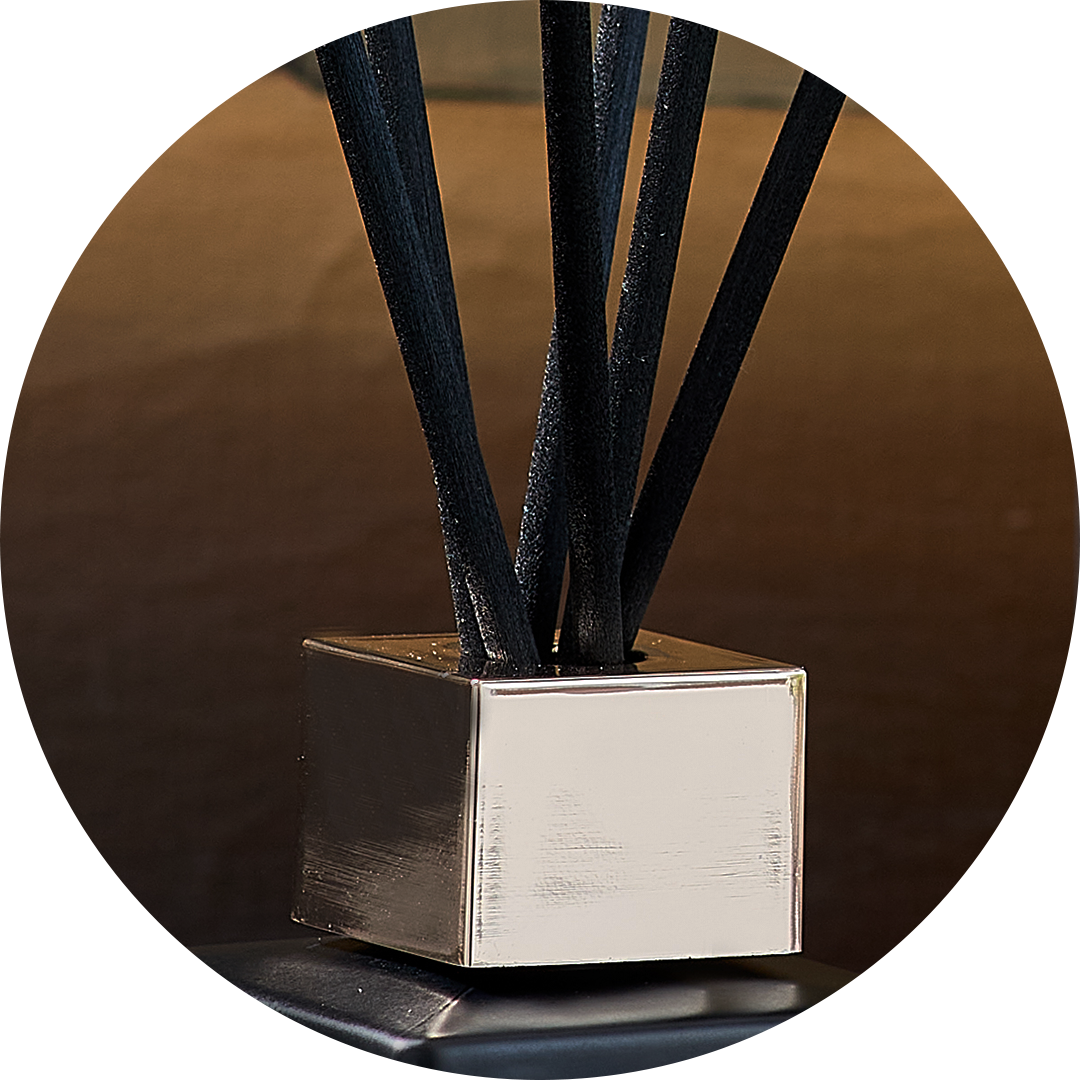 Our premium thick fibre reeds allow for high-performance fragrance throw. They are designed not to clog and to give a controlled rate of fragrance release.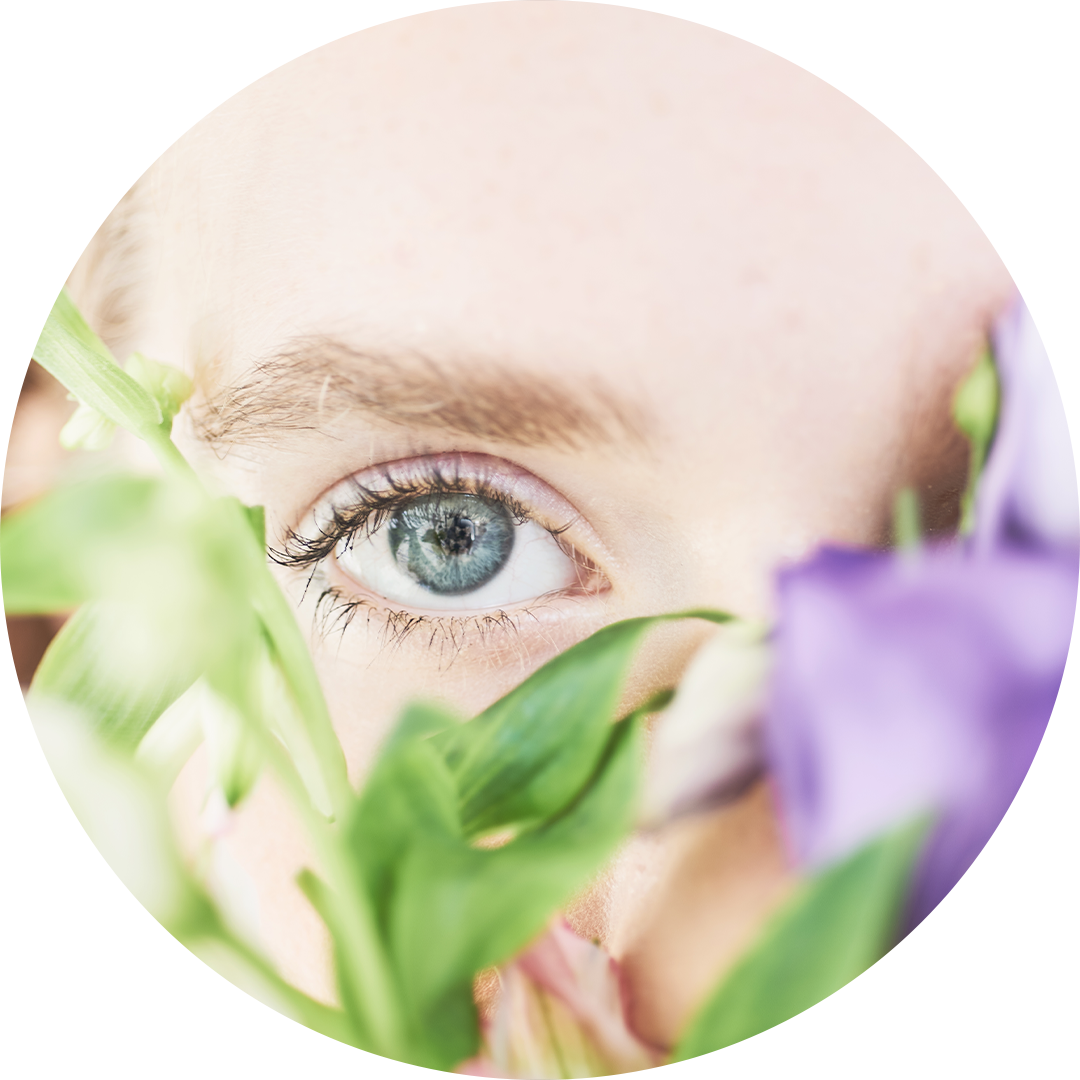 Crafted with the finest ingredients, our bespoke diffusers will take you on a scented journey around the world offering pure olfactory pleasure.
---
Lasts for approx. : 3-6 months
Weight : 200ml / 7oz ℮
Hand-poured in the UK
Directions for use

Unscrew the metal cap before removing the inner stopper from the vessel. Replace the cap and arrange the reeds allowing them to absorb the oil. Allow several days before a full aroma is achieved. Turn the reeds periodically to ensure the best scent throw avoiding drips or spillages. Always place on a protective plate avoiding contact with furniture and fabrics.