Details
The SEBO AUTOMATIC X ePower range are upright vacuum cleaners of professional quality, performance and reliability that are designed for use in the home.
Innovation. The Computer Control System optimises performance by ensuring that the brush is always at the correct height. It also protects the machine, for example by shutting down the motor if there is a blockage. Other innovative and practical features include cassette style brush roller removal and an integrated wand for extended reach.
Performance. The high performance motor, the Computer Control System and the efficient air flow design combine to give outstanding cleaning results - which is why SEBO regularly comes top in independent tests.
Quality. Made in Germany, SEBO vacuum cleaners are constructed from the highest quality materials. Every SEBO vacuum cleaner is fully tested before it leaves the factory, so that you can be confident that in buying a SEBO, you are buying the best.
10m cable
Hygienic, high performance 5.3L Ultra-Bag
Sensor controlled automatic height adjustment system
Performance BOOST button
SearchLight
Anti-allergy design with British Allergy Foundation Approval
Crevice and upholstery nozzles
31cm cleaning head
Cleans flat to the floor
Easy maintenance cassette brush
PRODUCT FEATURES
Colour
Blue/Silver
Construction
High Grade ABS
Cable
10m
Ultra-Bag volume in machine
5.3l
Cleaning head width
31cm
Body weight
7.4kg
Suction motor
890W
Computer Control System
Yes
BOOST Function
Yes
LED SearchLight
Yes
Electronic motor/belt protection
Yes
Powered height adjustment
Yes
Integrated hose and wand
Yes
Stair cleaning hose
No
Filter bag change indicator
Yes
FILTRATION
Filtration
S-Class
Air-tight system
Yes
Ultra-Bag
Sealable, electrostatic microfibre fleece
Activated carbon odour filtration
Optional
TOOLS
Crevice and upholstery nozzles
Yes
Dusting brush with clamp
No
Stair & Upholstery Turbo Brush
Optional
SEBO Kombi
No
SEBO Parquet
No
Floor Turbo Brush
No
ET-1 power head
No
FLOOR SUITABILITY*
Cut Pile Carpet*
Yes
Wool Loop Carpet*
With optional delicate floor brush fitted
Hard floor*
Yes
Pet hair*
Yes
Carpet*
Yes
Hard floor*
Yes
Stairs and Upholstery*
Yes
*This is a general guide only. Correct floor head/setting/brush roller must be used. If in doubt consult SEBO Customer Services, or your flooring supplier.
ATTACHMENTS INCLUDED WITH THIS MODEL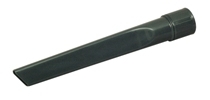 OPTIONAL ATTACHMENTS AVAILABLE TO PURCHASE