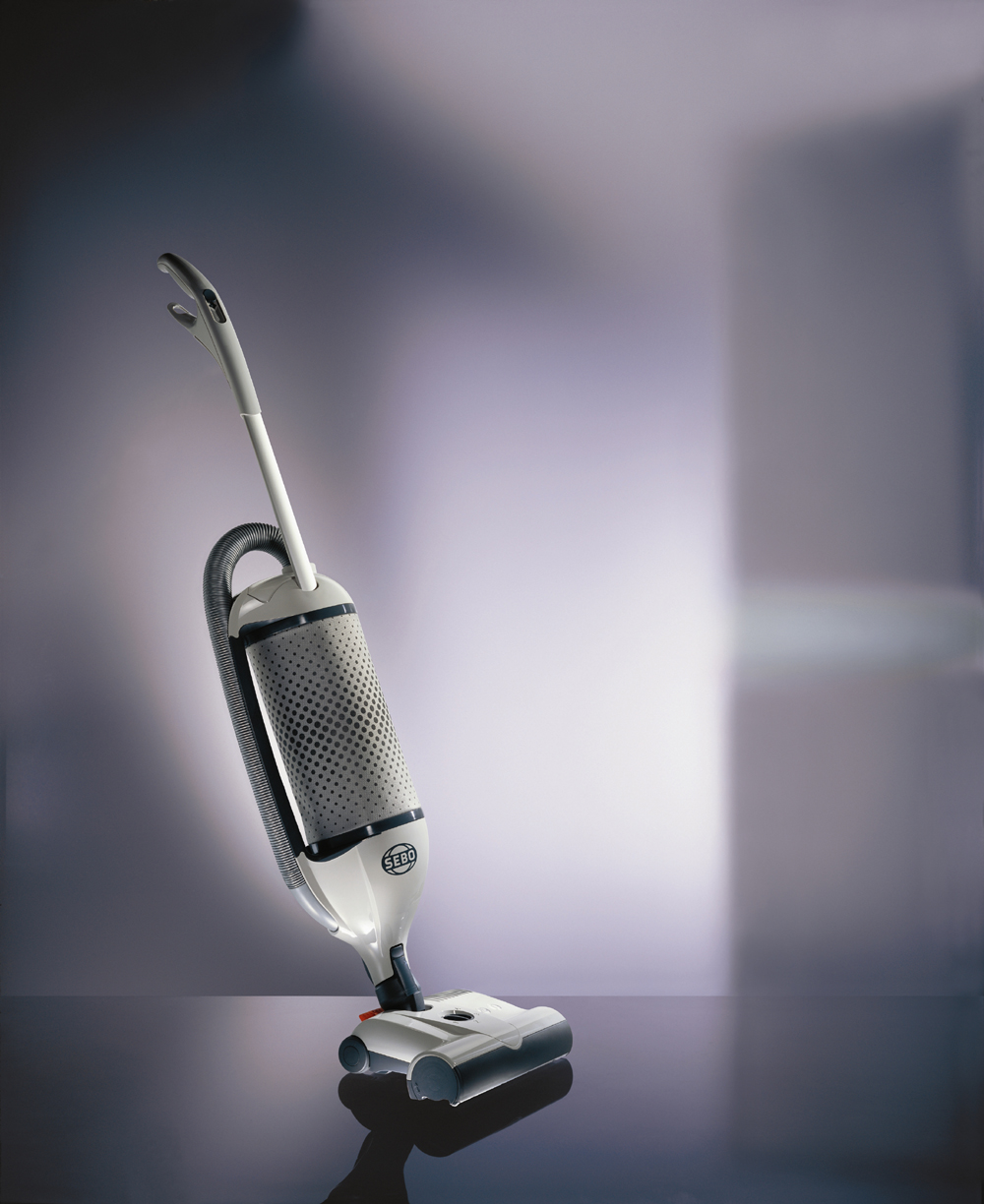 Offering powerful professional performance, the SEBO DART is the ultimate lightweight, versatile and easy-to-manoeuvre commercial upright vacuum cleaner. It now boasts new suction motors using the latest compressor fan technology which maximises the machine's energy-efficiency.
The German manufactured DART has a "Flex" neck, S-Class filtration, an on-board hose, a crevice nozzle, 4-level height adjustment and auto shut-off. It is user-friendly and achieves the superb cleaning results quickly, easily and economically.
The SEBO DART is available in two brush widths – 31cm and 37cm – and weighs in at just 6.7kg and 6.9kg respectively. The DART's "Flex" neck gives 90° vertical and 180° horizontal movement, providing superb manoeuvrability for fast cleaning around obstacles such as furniture. In addition, its 15cm height when flat enables the DART to clean under hard-to-reach places. What is more, when detached from the power head, the DART is transformed into a lightweight, powerful suction machine.
Indoor air quality is important for people and for equipment, so the DART comes with a 3-stage S-Class filtration system which meets the demanding requirements of asthma and allergy sufferers. Fine dust particles are retained inside the machine and the bag is easy and hygienic to change, a sealing cap ensuring that all dirt and dust is safely secured.
The SEBO DART is suitable for every type of flooring, both soft and hard. One simple click enables the selection of either the SEBO ET power head, with an electronic guidance system that indicates the correct height setting for optimum carpet cleaning performance, or the SEBO KOMBI combination nozzle. Designed to meet the demands of commercial use, this moves easily over both soft and hard flooring surfaces.