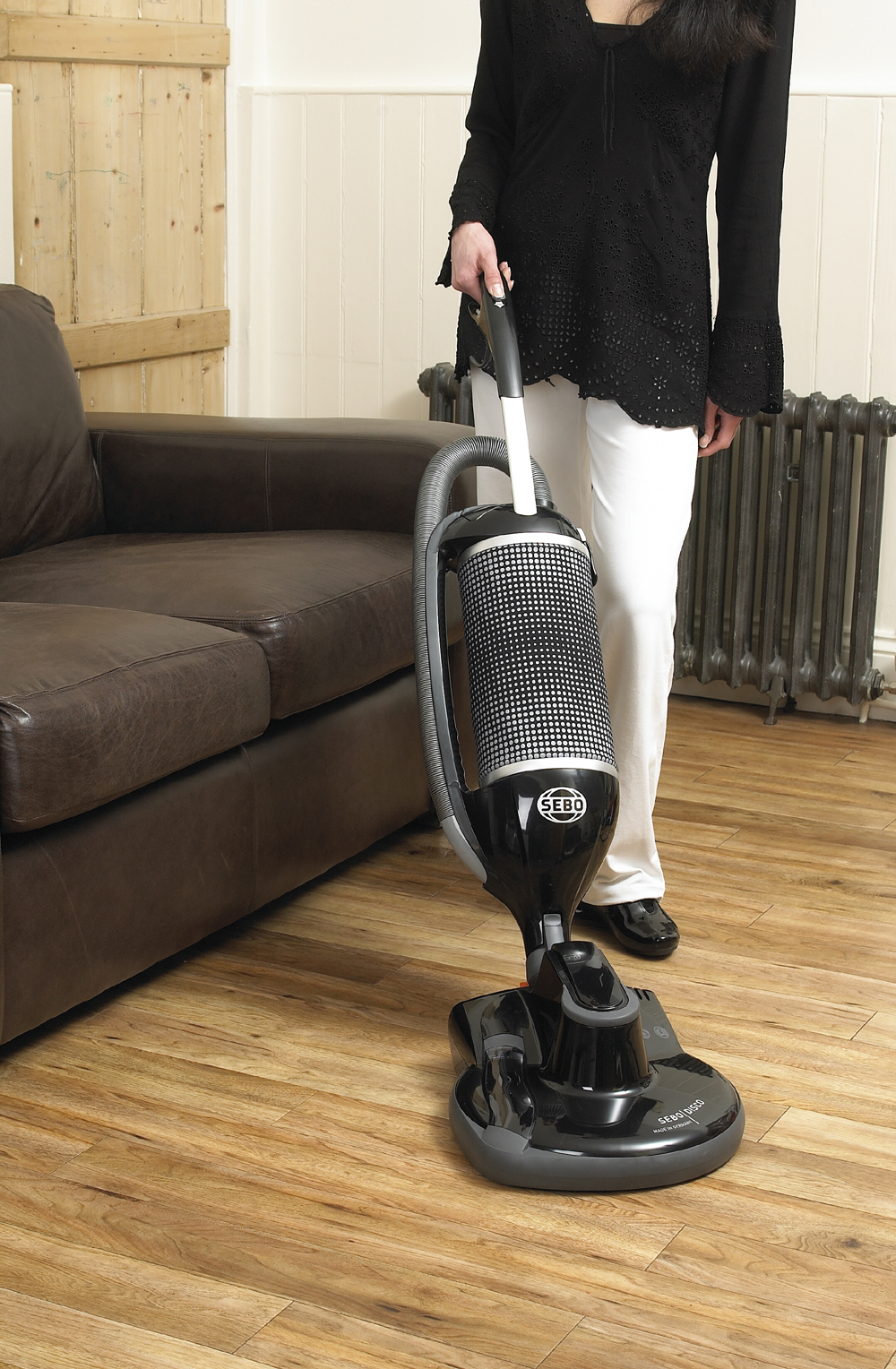 SEBO comes to the rescue of tired, lifeless floors with its Disco polisher. Keeping hard floors perfectly pristine and fabulous enough to dance on has never been easier, thanks to SEBO. The Disco polisher is a revolutionary attachment that keeps hard floors looking sleek and clean.
Capable of transforming any vacuum cleaner from SEBO's Felix range into a high powered polishing machine, the Disco is suitable for use on virtually all hard floor surfaces, including PVC, natural stone, wood and varnish-coated flooring. Incredibly easy to use, you simply vacuum first to remove the dust and debris, attach the Disco and polish the floor to a smooth shine.
The Disco polisher is a fantastic addition to the award-winning Felix upright vacuum cleaner, which provides powerful performance alongside easy manoeuvrability. The Disco polisher, which boasts a stylish black design, will fit any Felix model.
When used with a floor maintenance product, long-term use of the Disco polisher will build up a strong protective coating on the floor, sealing any scratches that would otherwise harbour dirt and moisture thus leaving the floor brilliantly clean. Benefits of the Felix Disco include automatic height adjustment to suit varied floor surfaces; flex neck for easy steering; suction duct which allows you to spot blockages quickly and easily; and automatic shut-off that uses smart technology to cut out the power in the event of a blockage.
Incorporating high quality construction and long-life components, SEBO vacuum cleaners are tough, reliable and engineered to give excellent cleaning performance.
All SEBO domestic vacuum cleaners come with a five-year parts and labour guarantee. Designed specifically for use with all SEBO's Felix vacuum cleaners, the Disco polisher is a fantastic piece of kit for anyone who is serious about keeping hard floors clean, hygienic and beautiful for years to come. The Disco polisher costs £199.96 and the Felix range of vacuum cleaners cost from £229.96.