SEBO vacuum cleaner earns its stripes at London's Block Universe arts festival
SEBO's upright vacuum cleaner technology will take centre stage at the free-to-attend Block Universe festival in London over this bank holiday weekend.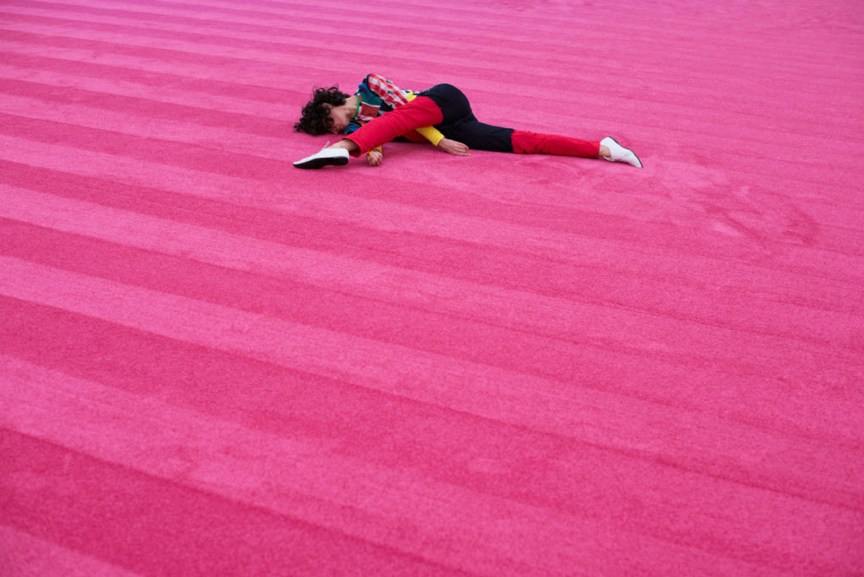 On Saturday 26th and Sunday 27th May, SEBO's amazing brush action will be used to prepare a unique live installation by New York based artist and choreographer, Maria Hassabi.
The SEBO professional vacuum cleaner is creating stunning stripes on a 40-square metre shocking pink carpet that forms an integral part of Maria's dance performance.
Hassabi will be performing on the SEBO stripes between 11am and 7pm each day at London's newest cultural hub, The Store X on the Strand. Making her debut in the UK, her breakthrough live installation of movement is part of the popular Block Universe Festival that takes place annually in the capital.
The acclaimed international performance art festival brings together cutting-edge performance art at the cross-section of contemporary visual art, dance and music.
Block Universe Production Manager, Xica Aires says: "We wanted to create neat lines and a flawless finish to bring Maria's live installation to life. She was already familiar with SEBO's legendary performance which is why she specifically asked for the machine."
Susie Cunningham, Director of SEBO UK said: "We were delighted that Maria specifically asked for one of our machines. It is an exciting project to be involved in and we look forward to seeing her perform."
Find out more about the Block Universe festival here
The SEBO AUTOMATIC X7 PET ePower recently won the IER Best Floorcare Product of the Year 2018; beating well known cordless and bagless vacuum cleaners in its category. It shows SEBO cabled vacuum cleaners provide 100% power, 100% of the time