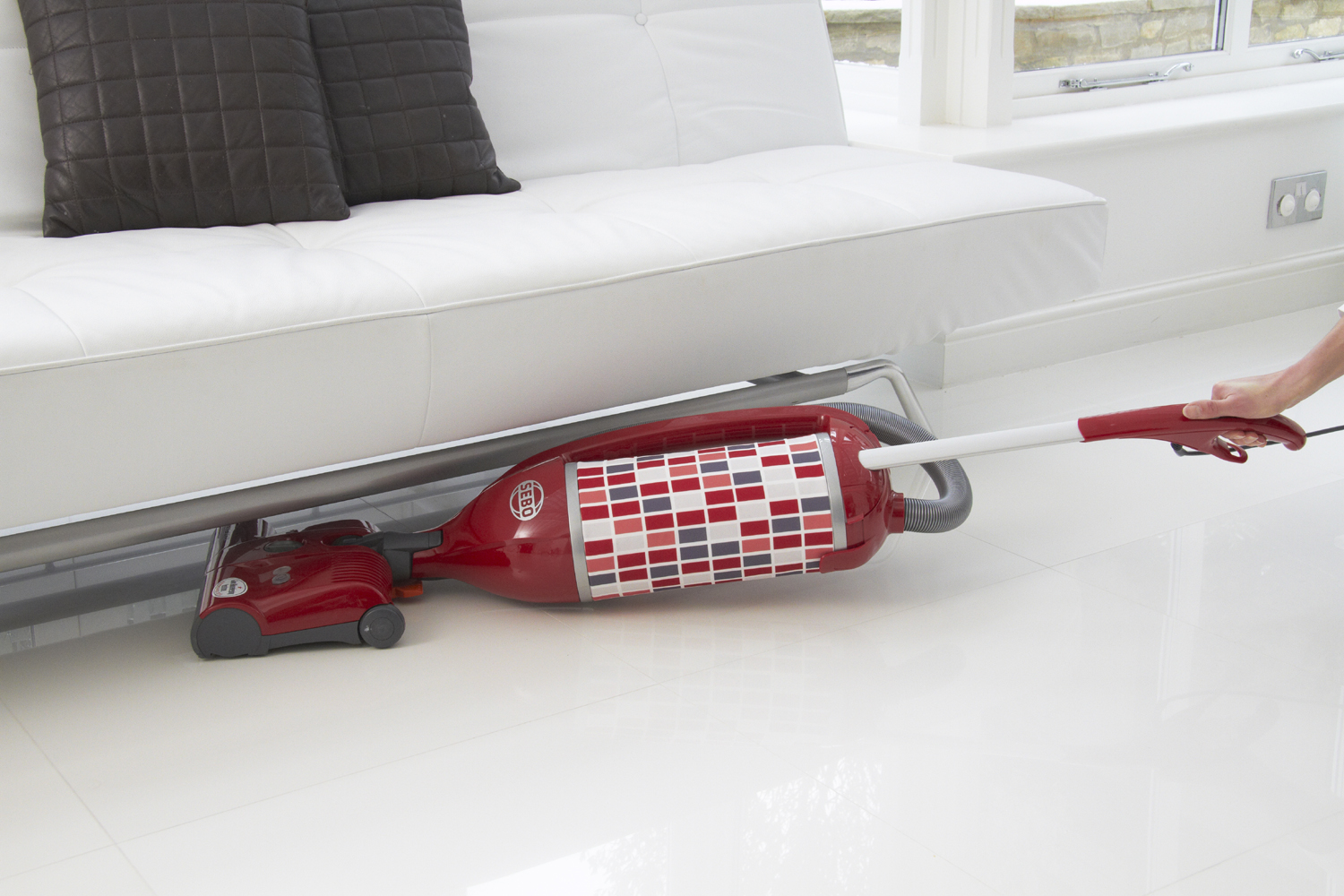 Research shows that 41% of people believe that their partners vacuum around things instead of moving them*.
By using a SEBO Felix vacuum cleaner, you will be sure that your home is perfectly clean as the Felix boasts a flexible flat-to-floor cleaning head which makes it easy to clean under and around furniture.
Each model boasts an adjustable telescopic handle and integrated hose and you can select variable power settings; choose from 300 watts which is great for vacuuming delicate items with the hose, to 1300 watts for true force.
The machines feature brush-height control too; you can choose between gentle to deep brushing as desired.
Choose from a selection of light and easy-to-manoeuvre models including the Felix Navy, Pet, Vogue, Rosso and Royale. Prices start from £229.96.