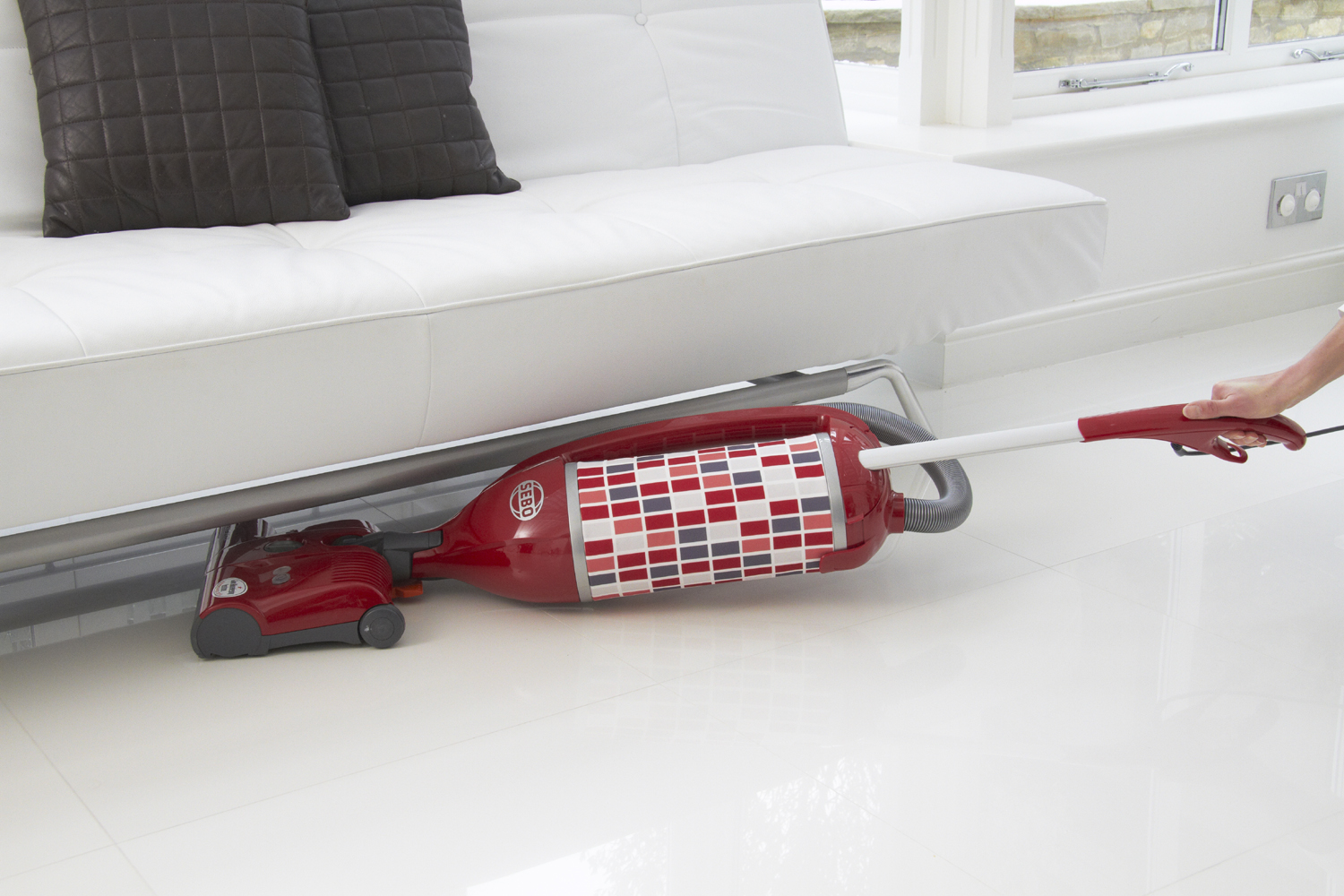 Use SEBO's smart and stylish Felix vacuum cleaners with sleek flat-to-floor design to make cleaning a breeze.
Keeping your hard floors and carpets in tip-top condition is simple with the right tool! SEBO presents the perfect solution with the range of Felix upright vacuum cleaners. Choose from a selection of light and easy-to-maneouvre designs including the Felix Navy, Felix Pet, Felix Vogue and Felix Rosso.
The beauty of each slimline vacuum is that it's designed with a flexible flat-to-floor cleaning head, which is under 7cm in height, making cleaning under furniture a breeze. Its L-shaped head reaches right up to skirting boards and slides under radiators too so every inch of your floor looks good. This will reduce your cleaning time as heavy furniture such as your bed or sofa do not need to be moved as you can simply glide around floors effortlessly.
Each model comes equipped with an adjustable telescopic handle and integrated hose for comfortable cleaning. You can also select variable power settings; choose from 300 watts which is great for vacuuming delicate items with the hose, to 1300 watts for true force. The machines feature brush-height control too; you can choose between gentle to deep brushing as desired.
Convenient and hygienic, the Felix vacuum cleaners boast S-class filtration and sealable multi-layer bags to ensure no dust escapes; a clever buy for allergy sufferers.
The designs can also be transformed into high-powered polishing machines with SEBO's Disco attachment – suitable for virtually any hard floor surface, including PVC, natural stone, wood and varnish coated flooring.
Models in the Felix range start from £229.96 and are available from John Lewis and other good independent retailers.
SEBO's vacuum cleaners are also backed by a five-year parts and labour guarantee offering total peace of mind.