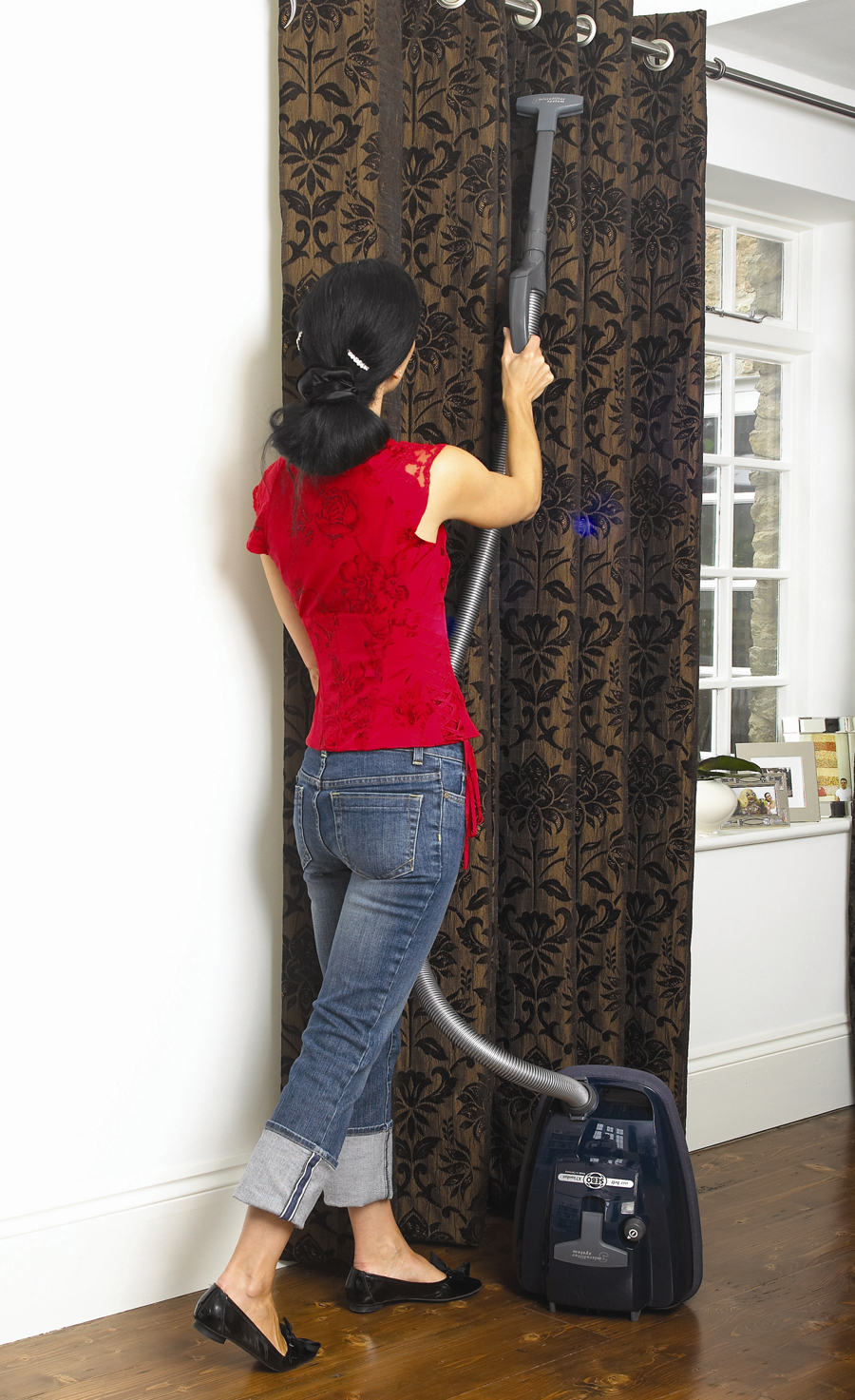 Studies show that housework is still a woman's job as eight out of ten married women do more housework than their partners.*
Still doing more housework than your man? You certainly don't want a cumbersome heavy vacuum cleaner when it comes to this part of proceedings then! Lighten the load of vacuuming with SEBO's range of lightweight, versatile and easy-to-manoeuvre vacuum cleaners; designed with the fairer species in mind.
SEBO offers a range of vacuum cleaners to suit all floorcoverings, individual styles and requirements.
The Felix Royale is a stunning looking vacuum cleaner that you can leave out on display at all times! It boasts red, white and blue colours of the Union Jack and is the newest addition to the SEBO family.
The Felix Royale weighs only 6.8kg, has a long 9.5m hose and boasts a super-efficient S-Class filtration system. Clever features include a swivel neck for steering round obstacles, a suction unit which can be detached from the power head and suction power adjustment in the handle; the handle height can also be adjusted.
Alternatively, if a cylinder is favoured, look no further than the K1 Komfort which weighs only 5.5kg and has an ergonomic handle and lightweight telescopic tube which means that the cleaning process is comfortable and as effortless as possible. The parquet brush is perfect for hard floors while the floor turbo brush is designed to pick up all those annoying hairs and fibres.
However, if you strike it lucky and your man is a vacuuming lover, why not look at SEBO's D range? It's a real boy's toy.
The SEBO D range comprises four sleek and powerful vacuum cleaners. At the heart of these models is the Turbofan motor which utilises the latest turbine technology to generate superlative suction power. At a lightweight 6.7kg, they are easy to use and will navigate obstacles with their circular front and four castor design.
The Felix Royale costs £239.95, the K1 Komfort £189.95 and the D range from £219.95.
*source – Institute of Public Policy Research.