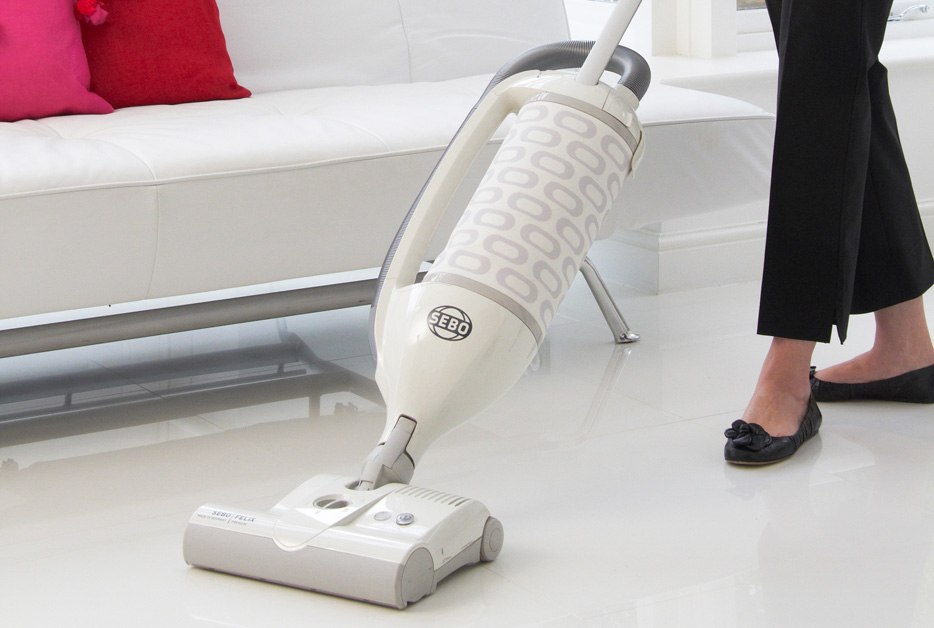 A stylish new sofa, walk-in spa bathroom or a tour of a new open-plan kitchen could leave you feeling room envy when visiting a friend's home. However, according to a recent report, 63% of us actually think our friends' homes are filthy with 58% of us even checking for dust when visiting! It's a rather hilarious thought really, considering the same report revealed many of us cut corners when cleaning our own homes – with 63% admitting they vacuum around large pieces of furniture and 74% admitting to only cleaning the oven once a year.
To make home life easy, SEBO has a range of stunning upright and cylinder vacuum cleaners and handy tools, that will help ensure your home is a place you can be proud of which requires minimal effort to maintain.
SEBO offers a range of both upright and cylinder vacuum cleaners, which start at just £149.95 inc VAT. All SEBO's domestic vacuum cleaners come with five-year parts and labour guarantee. For more information about SEBO, please call 01494 465 533 or visit www.sebo.co.uk.
*Survey conducted by kitchen and bedrooms specialists Betta Living in 2013.